Dedication to unparalleled client service and extensive research grounded in decades of real-world experience
As an independent investment consulting firm advising over $15b in client assets, Taiber Kosmala & Associates creates and implements custom investment programs for institutional clients, financial intermediaries, and family offices.
The quality of our team, our commitment to intellectual integrity, and our unique approach is a compelling resource for investors to utilize in managing their fiduciary obligations and building out successful investment programs. Our expertise in portfolio construction, asset allocation, manager research, and risk management combined with the industry's leading portfolio reporting infrastructure are a tremendous resource for our client base.
The founding partners have worked together for over 20 years and built out a team with substantial industry expertise across a diverse set of backgrounds including SEC regulatory experience, portfolio management, chairing two national investment consulting firm investment committees, and director level research positions across both traditional and alternative investments.
Our mission is to deliver exceptional investment results, utilizing the Firm's expertise, guidance, and framework, as Clients seek to fulfill their responsibilities as stewards of investment capital.
---
It is our belief that by creating an engaging, rewarding, and collaborative professional environment where talented professionals find ways to contribute to the enterprise knowledge of the Firm, we will exceed client expectations and develop the successful long-term partnerships we all ultimately seek.
Our Values
---
Our core values and business structure allow us the freedom of intellectual integrity in pursuit of strong results for our clients.
We believe the best way to maintain objectivity and provide a client with unbiased advice is to structure our firm in such a way that mitigates conflicts of interest.
We avoid the potential conflicts of interest resulting from cross selling of other products or services to clients such as investment manager sponsored events, proprietary investment product, and brokerage or custody services.
We are privately held, with no private equity or parent company ownership relationships.
We do not charge investment managers to be part of our database or to be eligible for consideration by clients.
We abide by the CFA Institute Code of Ethics and Standards of Professional Conduct.
Our People Are The Pillars of Our Success
---
We started this firm after seeing what works in investment guidance- and what doesn't. We reject groupthink, shallow analysis, and the herd mentality. And we've built a team that reflects our key approaches to investment guidance.
Diverse Backgrounds
What happens when you build a team of engineers, portfolio managers, bartenders, researchers, military officers, advisors, landscapers, hedge fund professionals, and camp counselors? Advice that you won't get anywhere else.
Informed Approach
We read everything. We watch everything. We immerse ourselves in the unique needs of our clients and their clients. It's about collecting data and using it.
Skeptical Analysis
We've seen plenty of up's and plenty of down's. We've seen bubbles burst and strategies turn out to be built on sand. We don't go for the shiny thing — just the best thing.
A Diversity of Background Means A Diversity of Expertise
Expertise & Strategies for Institutional Clients
We deliver exceptional investment programs and adhere to industry best practices for non‐profit organizations and retirement plan sponsors.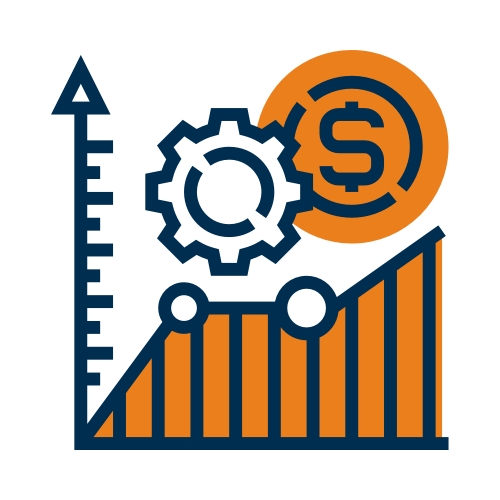 Real Experts Giving Real Advice for Wealth Advisors
We do the heavy lifting of market analysis and manager due diligence to provide customized investment strategies to grow your business.
Your Partner in Providing Sound Strategies for Family Offices
Every family is unique. We partner with family stewards to build intergenerational wealth through investment strategies that are just as unique.